10 Great Instant Pot Hacks for New Parents!
As a postpartum doula, I am always looking for ways to make parents' lives easier. Whether it be sleep related, feeding related, or anything in between, I soak up all the knowledge I can to be able to pass it along to the families I work with. One of the best ways I have found to assist new parents is by teaching them shortcuts in the kitchen… and I just wouldn't be doing my best work if I didn't share some of my favorite hacks for using the current most popular gadget when you have a baby in the house….or anytime:
Here are my Top 10 favorite Instant Pot hacks for new parents:
I sure wish I knew this when I first got my instant pot! So many times, you could find me spinning around my kitchen dripping hot water, trying to figure out where to set down the condensation-covered lid that would avoid getting the lid dirty or the surface wet. *face palm* Of course the solution was right in front of me all along… Just put the edge of the pot into the thin hole on one of the handles. Voila! No more puddles.
When I first opened my Instant Pot box, I was so excited to see a cheat sheet with pictures of vegetables and cooking times beneath them. I was even more excited to see that most of those times were under TEN minutes, with many being only 1-2 minutes! With a baby in the house who was just starting to be more adventurous with solids, this was a game changer. I could throw some water and green beans in the pot and have at least one part of her meal done in under 5 minutes. Some veggies require a steamer basket or trivet (so they don't touch the bottom), so make sure to read your instructions beforehand. But this is by far my favorite thing about having an Instant Pot.
Speaking of veggies… how about fruit? My baby absolutely loves fruit in all forms, but sometimes I am just too busy to cut and peel it all up for a meal. This often leaves me reaching for pouches or fruit cups which is totally fine, but it's always nice to make things yourself when you are able. Plus, I love having grab and pour foods on hand. Here's where homemade applesauce comes in! We love this recipe by a mom of four that includes no added sugar and can be made in just 15 minutes: Instant Pot Applesauce.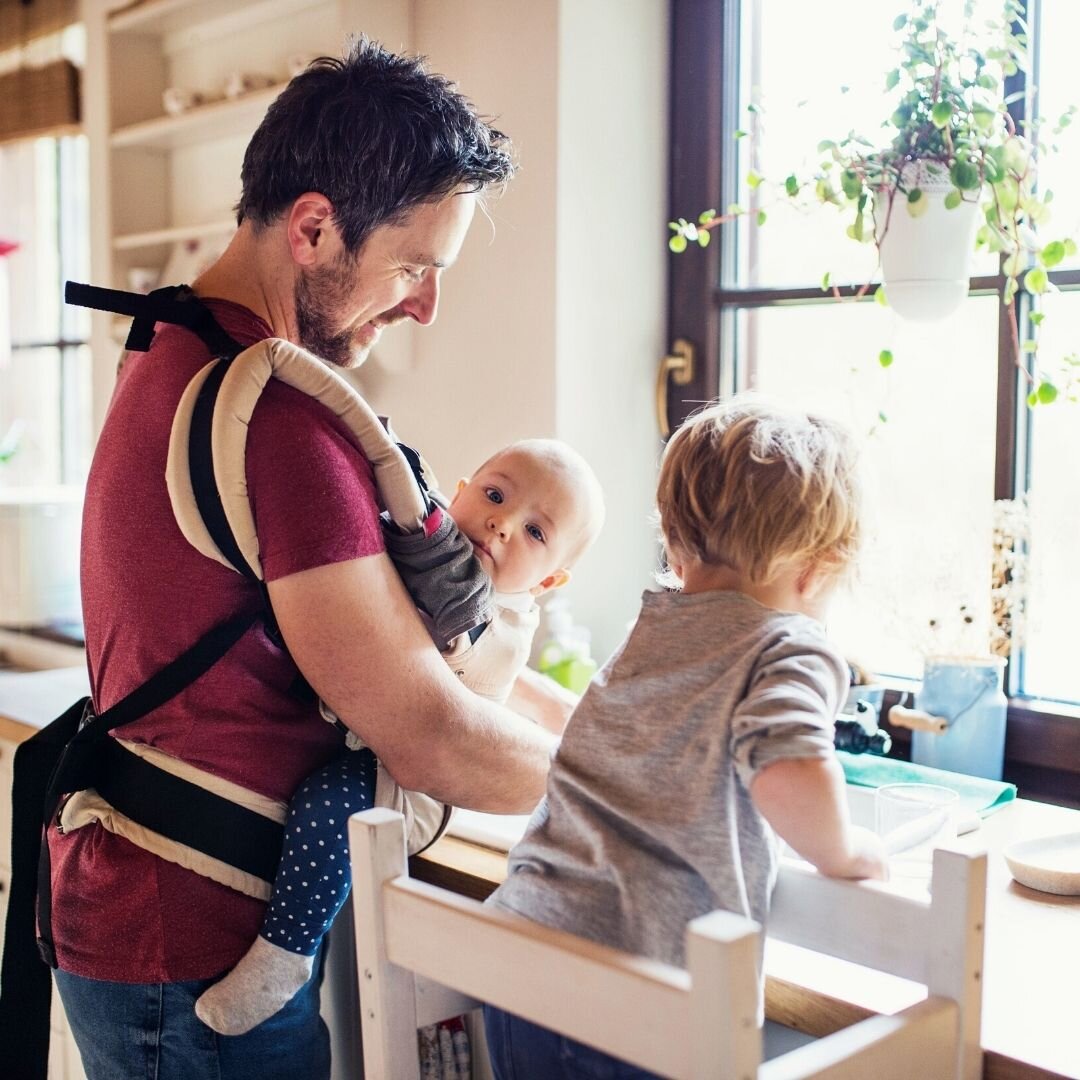 Ever spent way too much brain energy trying to figure out how to sanitize your baby's cups and bottles… and then you still must find the time to actually do it? The worst. With the Instant Pot, all you have to do is toss your cup and bottle parts in a steamer basket or on the included trivet with some water and walk away! More time to play with your baby and less time watching water boil? Count me in. Here's a good website with a video AND step-by-step written instructions for how to do it. 
Dinner's in an hour and you forgot to defrost the meat?! I've been there. In the past, that meant a complete Plan B for dinner, but not anymore! Now just put your frozen meat in the Instant Pot with some water or broth underneath and leave it to cook. Amazing, right? Here are some basic guidelines for typical meats you may want to have for dinner.
If steaming veggies is my favorite Instant Pot hack, this one probably comes in at number two. I have spent YEARS trying to perfect a batch of boiled eggs, but rarely am I lucky enough for them to come out exactly how I want them AND be easy to peel. But those days are behind me now. Boiling eggs in the instant pot is not only easy, but super quick. Try it out!
What parent hasn't spent tons of time on dinner for their family, only to sit down to a cold plate by the time it's their turn? So disappointing! Now, when you make a meal in your Instant Pot, just make sure the "keep warm" function is on and your food will still be hot and ready whenever you are. Instant Pot has got your back.
From chicken to beef to pulled pork, you can easily make super moist and juicy meat in your Instant Pot. Not only is this great for the adults in your house, but the extra moisture in meat means less of a choking hazard for babies who are still getting used to solids. Win win!
One of my only worries about having the Instant Pot in my kitchen was that my cabinets would show signs of wear from having hot steam shot at them repeatedly over time. I also didn't want to get burned! Luckily, I learned early on that you can simply place a kitchen loosely over the vent when you're ready to release and it keeps the steam in while still giving it room to flow. Much better.
I have never owned a rice cooker and dislike babysitting pots of cooking food, so I rarely made good rice in my house. Within a week of getting an Instant Pot, I made steamed rice super easily and it turned out PERFECTLY. Steamed rice is great because it's quick, easy, and goes with just about any meal. Bonus that my baby loves it too!
Have you tried any of these hacks?!
Tell us your favorites! Then go enjoy some nice family time while your Instant Pot does the work for you.
---
---
From the day you leave the hospital...to the day you no longer need us, we'll help you adjust to life with your new baby and give you all the tools you need for a healthy, confident start.
Not a client yet? You'll find many of our favorite tips & resources for new parents here on our blog.  Learn more about our daytime, overnight, and live-in postpartum doula services as well as our postpartum support offerings for intended parents.